Clogged, overflowing gutters spill water down the exterior wall. Typically, exterior walls are designed to resist rainfall and splashing. They are not totally waterproof and cannot resist a continuous flow of water. Therefore, water could make its way to the inside of wall spaces in the house.
You may not notice any issues immediately, but exposure to a continuous flow of water over a prolonged period of time, could lead to you having mould / damp on the inside of the house, which has both health and cost implications to rectify.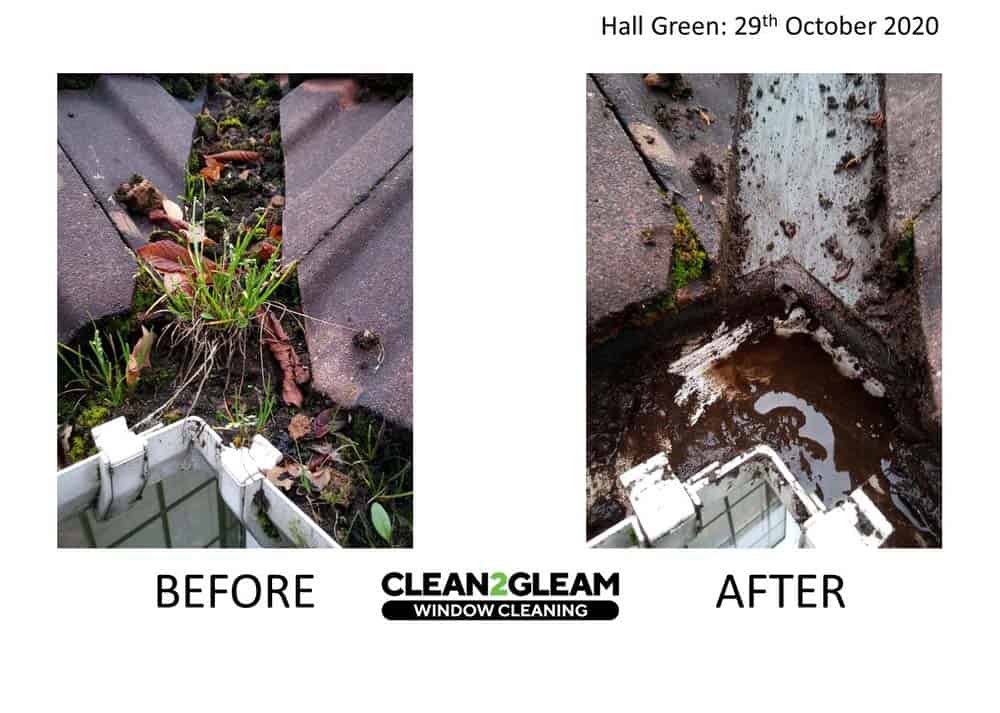 We recommend that gutters are cleared at least once a year, especially if your house is close to trees or has trees overhanging the roof to avoid any issues.
We use an industrial Gutter Vacuum to safely remove the debris from the gutters allowing water to flow freely again. See the video of our industrial Gutter Vacuum in action below.
We would be happy to provide a FREE NO-OBLIGATION quotation for you. Simply contact us by clicking on the "FREE QUOTE" button at the bottom of the page.