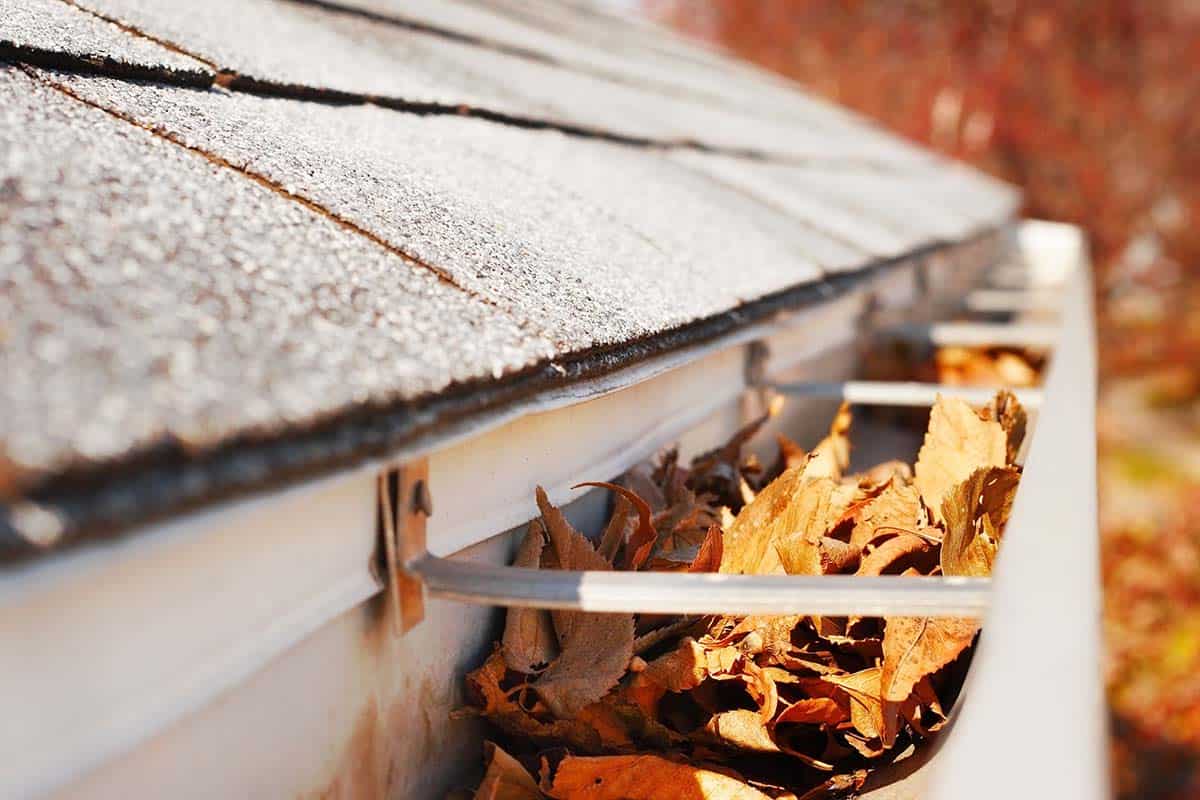 Gutter Clearing and Cleaning
A build up of moss, twigs and other debris in the gutters of your roof can become a serious problem if left unchecked. We can clear your gutters of debris and also clean your uPVC gutters and fascias at the same time.
It's important to get your gutters cleaned regularly
Your gutters move a lot of water. An inch of rainfall on a typical 1,000 square foot roof sends over 600 gallons of water into the gutters and downpipes of your roof. Anything, such as leaves or other debris, that obstructs that flow can be the trigger for water damage indoors.
The fact that clogged gutters cause water damage inside the house may not be immediately obvious, but it's true. Here are just 2 ways it can happen:
Clogged, overflowing gutters spill water down the exterior wall. Typically, exterior walls are designed to resist rainfall and splashing. They are not totally waterproof and cannot resist a continuous flow of water. Therefore, water could make its way to the inside of wall spaces in the house.
Clogged gutters are very heavy due to the weight of contained water. This weight could potentially pull the roof fascia loose from the roof structure. This can allow water flowing off the roof to enter the attic and drip down into living spaces. It can also saturate attic insulation, destroying its insulating effectiveness as well as triggering toxic mold growth in the attic.
Even if you can't see a problem, it's worth having your gutters inspected for the reasons noted above.
CLEAN2GLEAM recommend that gutters are cleared at least once a year, especially if your house is close to trees or has trees overhanging the roof.
Local Window Cleaning Service
We offer a reliable window cleaning service in and around the following areas:
Hall Green
Acocks Green
Kings Heath
Kings Norton
Moseley
Shirley
Solihull