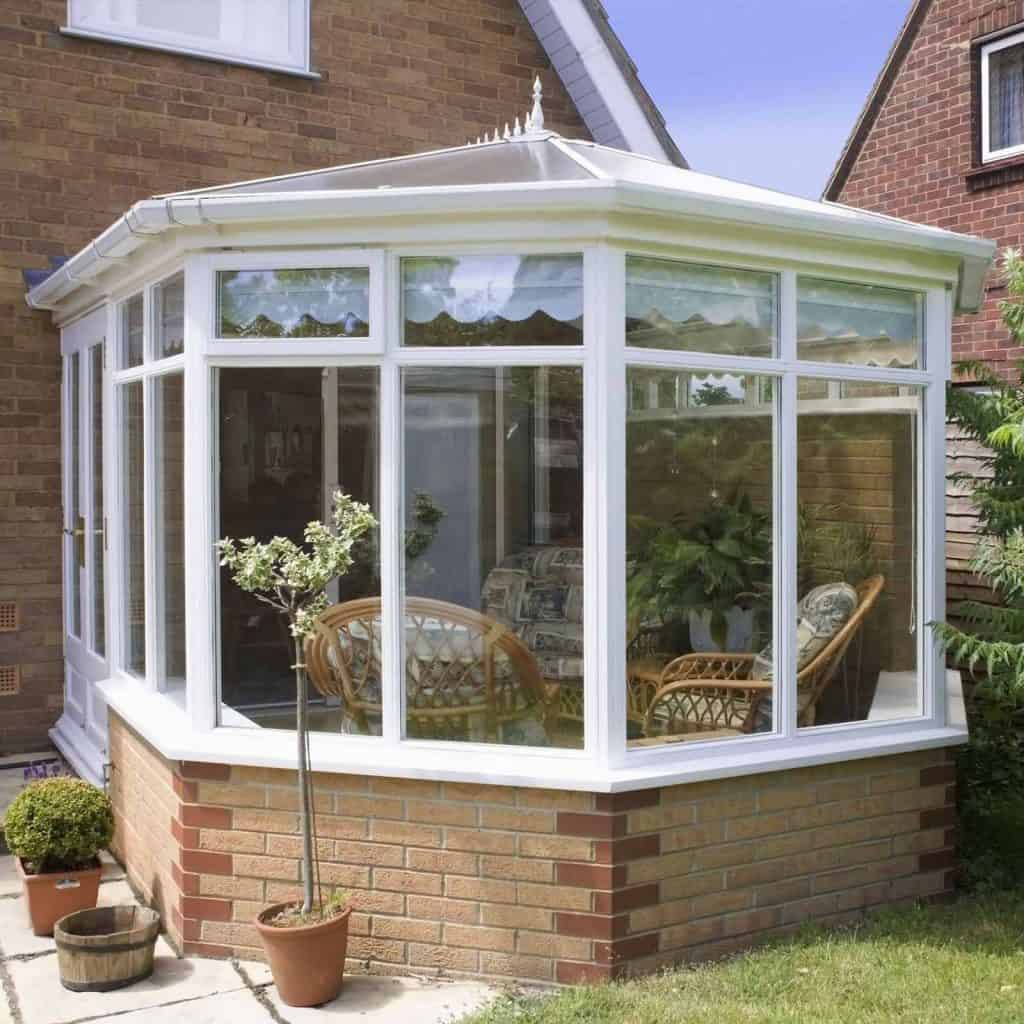 Conservatory Cleaning
You may have spent £'000's having a conservatory built and it looked pristine when it was completed. After a while though, it's only natural for moss and algae to build up on your conservatory's roof, particularly during the winter months when the weather is damper. A regular roof clean can play an important part in maintaining your investment as well as keeping it looking pristine.
At CLEAN2GLEAM we don't just clean the roof panels, we'll make sure the finials and cresting get scrubbed too, included in the price. The appropriate frequency of the roof clean will depend on its proximity to trees and plants, as well as the level of pollution locally.
Depending on whether you have plastic or glass roof panels we recommend the following: Plastic 1-2 cleans per year. Glass 2-4 cleans per year.